Cropped image preview (Free)
Crop settings
Crop image online with a free tool
Fixed ratio and circle cropping tool
Effortlessly crop your images online for free with our amazing tool! Use a fixed rectangular shape or give your images a unique touch with circular cropping. Try it now and create amazing images. Crop JPG, PNG or WEBP by defining a rectangle in pixels or a circle. Cut your image online in seconds.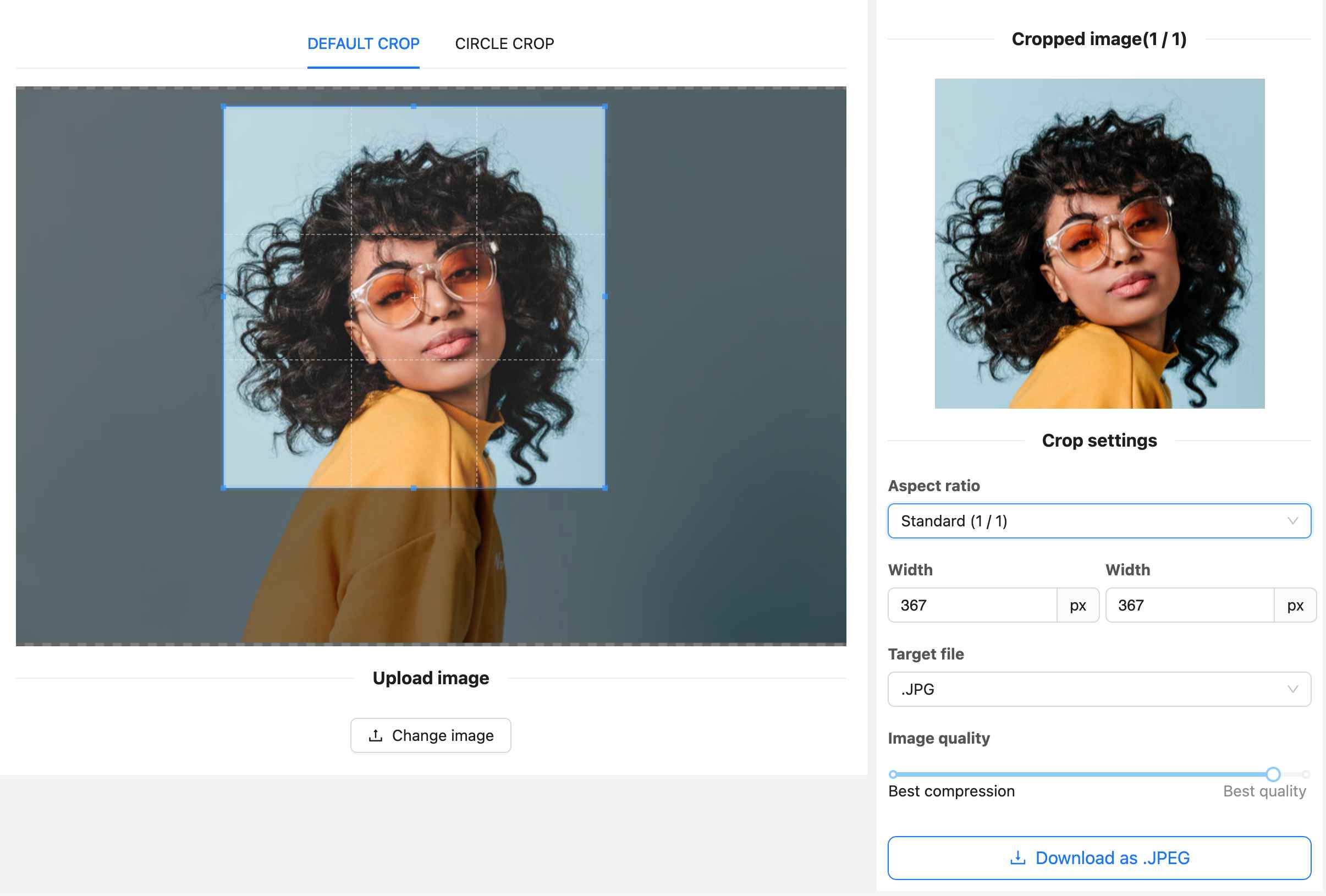 Free Online rectangle cropping tool - Perfectly crop your images
Say goodbye to uneven and off-center cropping! Our free online rectangle crop tool makes it easy to perfectly crop your images. Get amazing results and give them a professional touch with our free rectangle crop tool.
Circle crop photo - Free online image cropping
Crop your images into perfect circles with our free online cropping tool. No need for any installation or downloads. Easily crop your images as circles and give your visuals a unique look.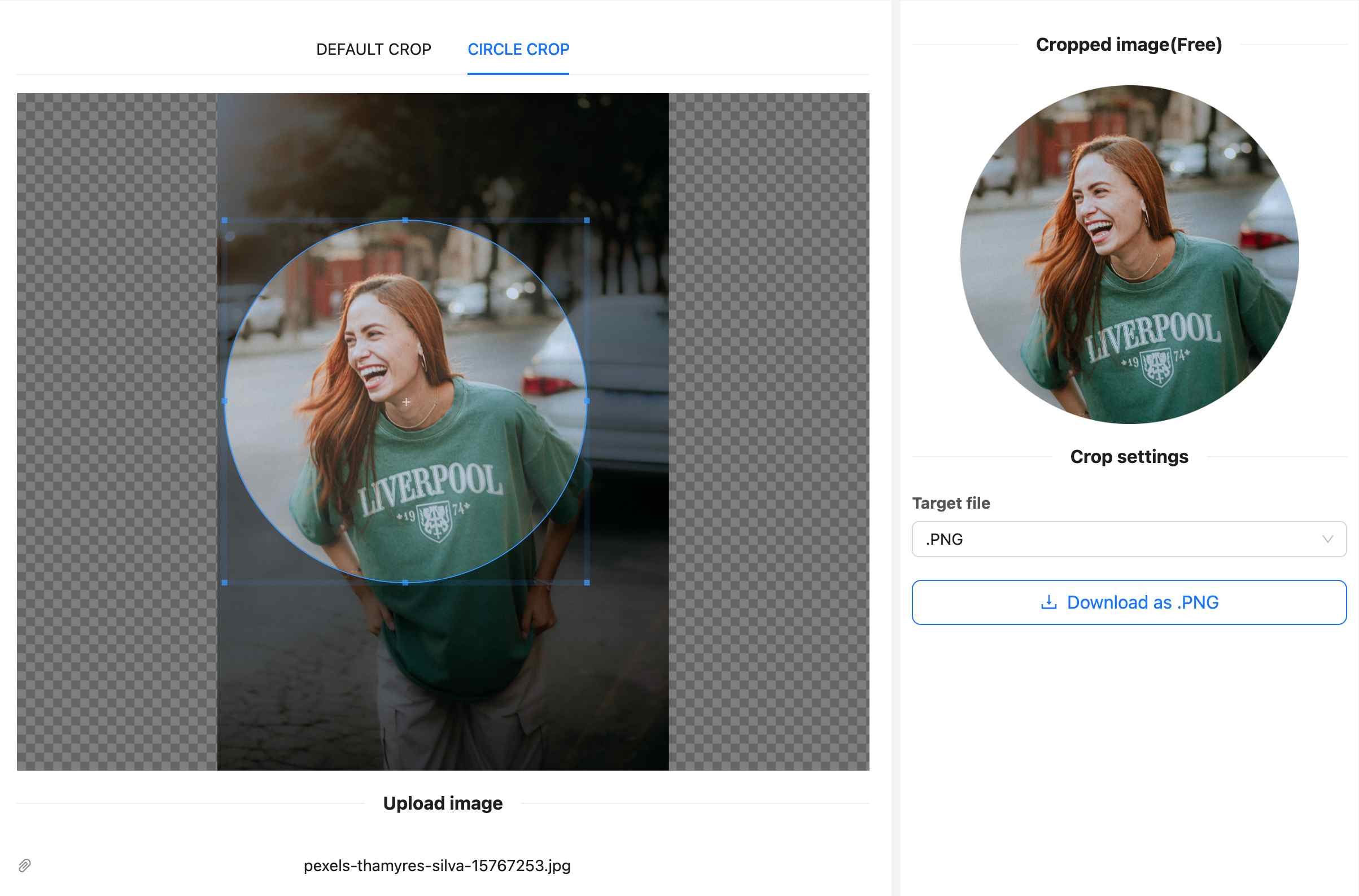 How to crop an image online?
1. Upload the desired image you want to crop.
2. After your image is loaded, you can choose to crop as rectangular shape or as circle at the top of your image.
3. You can set the desired width and height in pixels in the right side or you can use the drag and drop to resize the cropping area.
4. On the right side, you can choose the format to save your image, as well as the quality, and you can download the cropped image.
5. Afterwards, click on the `Download as [YOUR FORMAT]` button to save the cropped image to your device.